Salmon is something we make again and again for our weekly fish pick. Our family basically uses two healthy salmon recipes. Classic salmon cakes (we call them sammy cakes around here) and sheet pan salmon. It's one of our favorite ways to get in extra Omega-3s, but we recently found ourselves craving more.
What's the best kind of salmon to buy?
It depends on your access. We prefer wild caught for many reasons, and it's surprisingly affordable. Aldi has the best deal on wild-caught salmon that we've seen.
We especially love the Aldi frozen wild-caught salmon because it's:
-affordable ($3.99 for a 16-ounce package, cheaper if you buy it in a 2-pound bag)
-healthy
-sustainably harvested
-easily customizable
Of course, if you live somewhere where fresh is more accessible, then definitely go that route!
If you go with the Aldi frozen salmon just make sure it's thoroughly thawed for the best results. (Remove it from the pouches before you thaw!)
Healthy Salmon Recipes
Now that you know where to buy the best budget-friendly salmon, what should you make with it? Even though we LOVE our sammy cakes, we could all use some fresh ideas for this fish favorite.
We reached out to some fellow bloggers to help us compile this list of their BEST salmon recipes.
Air Fryer Salmon (Healthy with Jamie)
Jamie says salmon is one of THE best proteins you can have on a Keto Diet. She loves that it's full of great nutrients and omega fatty acids. Also packed with plenty of other vitamins, it's a healthy powerhouse.
Curry King Salmon Kabob (Family Focus Blog)
Scarlet from Family Focus Blog shared these colorful kebabs. I LOVE the idea of skewering up salmon with a whole rainbow of veggies. These just scream summer.
Blackened Salmon w/ Mango Black Bean Relish (Babaganosh)
Another beautiful rainbow salmon dish! This Blackened Salmon topped with Mango Black Bean Relish is a quick and elegant meal. Gourmet dinner at home couldn't get any easier! Kate at Babagonosh recommends serving over mashed cauliflower, mashed potatoes, rice, or quinoa.
Instant Pot Salmon And Broccoli (Recipe This)
Dom and Sam at Recipe this say this salmon and broccoli in the Instant Pot takes just 4 minutes to cook!
One Pan Pistacio Salmon (Kitchen Gone Rogue)
Not only is the dish pretty, healthy, and easy to make, but it's also made in one-pan for simple cleanup! 🙂
Pistachio Crusted Salmon with Pomegranate Glaze (Pink Fortitude)
Holly's salmon recipe is not only gorgeous to serve, but is absolutely delicious and healthy. It's super quick and easy to make, AND it's Paleo and Whole30 compliant.
Bang Bang Salmon Cakes – Keto/Low Carb/Gluten Free (Keto Cooking Christian)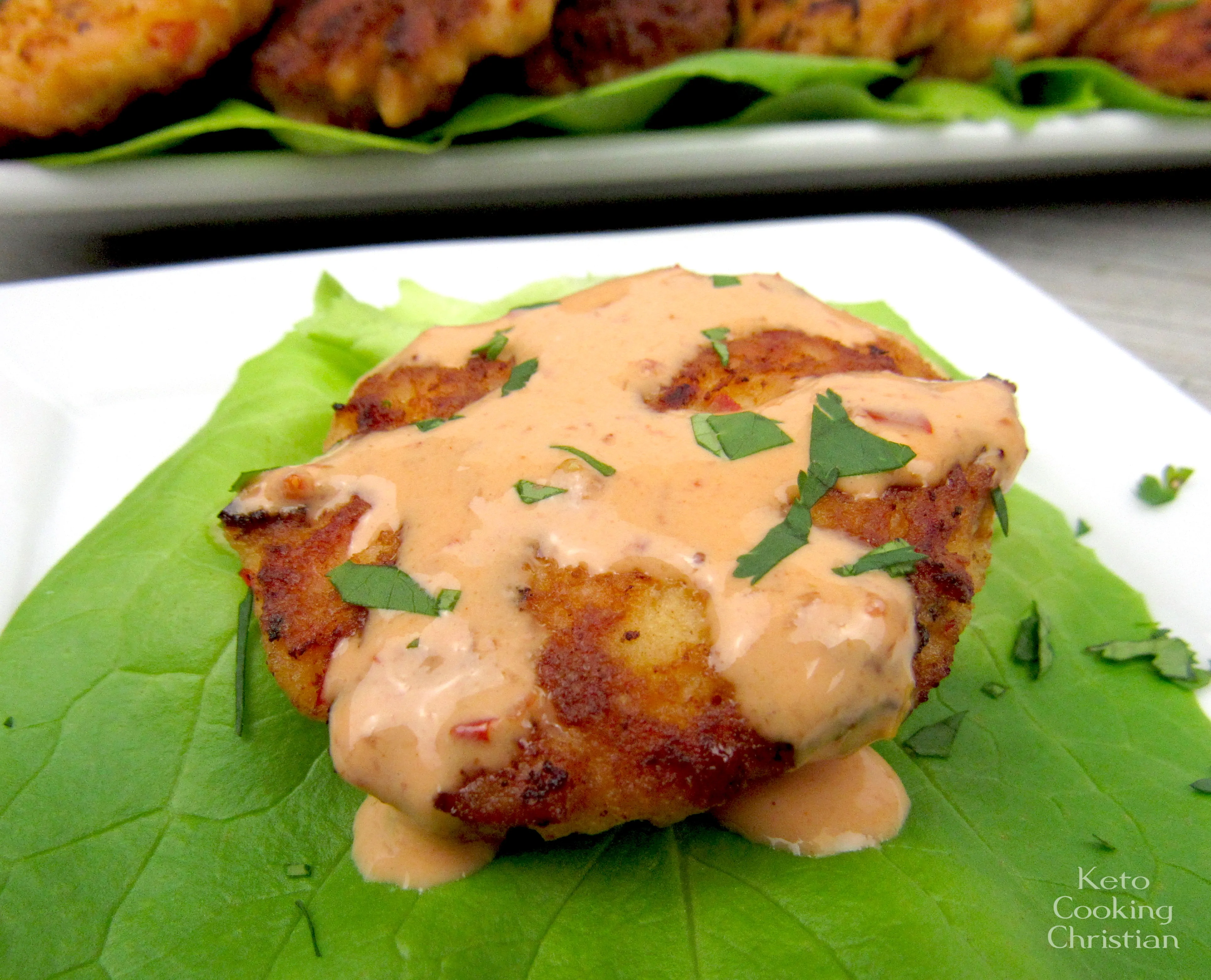 Get a double-dose of super yummy Bang Bang sauce… the Salmon cakes get a flavorful kick of spice with homemade sauce added to the mix! (Don't worry, there will be plenty left for dipping ;))
Crispy Coconut Pan-Fried Salmon (Raia's Recipes)
Easy and delicious, this Crispy Coconut Pan-Fried Salmon is a winner every time! With minimal prep and only a few paleo-friendly ingredients, you won't mind making it often.
Spicy Salmon Bites/ (Here to Cook)
You can make these spicy salmon bites in 15 minutes! It's keto and paleo-friendly. Anna from Here to Cook says it's a perfect lunch idea for lazy days.
Instant Pot Salmon (Recipe Vibes)
Kemi from Recipe Vibes uses simple, fresh ingredients to make this Instant Pot salmon. Use fresh or frozen fillets and dinner will still be ready in minutes.
Marinated Grilled Salmon (Ask Chef Dennis)
When its time to grill up deliciousness, try this easy to make marinade. It will add layers of flavor to your grilled salmon. Chef Dennis swears this dish will make salmon lovers out of even the pickiest eaters.
Instant Pot Salmon Tikka Masala (Piping Hot Curry)
Meeta from Piping Hot Curry promises this Salmon Tikka Masala is flavorful, warm, and creamy. Isn't that the perfect combo to satisfy curry cravings? You can serve the salmon over basmati rice or enjoy with naan!
Roasted Salmon with Citrus Vinaigrette (Sidewalk Shoes)
Sheet pan salmon-yessss! I love a good salmon sheet pan recipe. Pam from Sidewalk Shoes uses a delicious citrus vinaigrette for this dish. (She promises it's so amazing, you'll want to use it on everything!)
So that was 13, but here's a bonus Fourganic Sisters' salmon recipe: Pecan-Crusted Salmon with Veggies.
Craving More Seafood?
If you're craving something more than these healthy salmon recipes, here are 17 more seafood recipes to make! (Don't forget to pin these recipes before you go!)